Nature Cruising Service
There are nature-cruising services to enjoy the environment on the ship held in Habomai area and Ochiishi area. You can watch the scenery you don't usually see and the northern sea birds such as Spectacled Guillmot and Auks.
*Paid Service, Booking Required.
Ochiishi Nature Cruise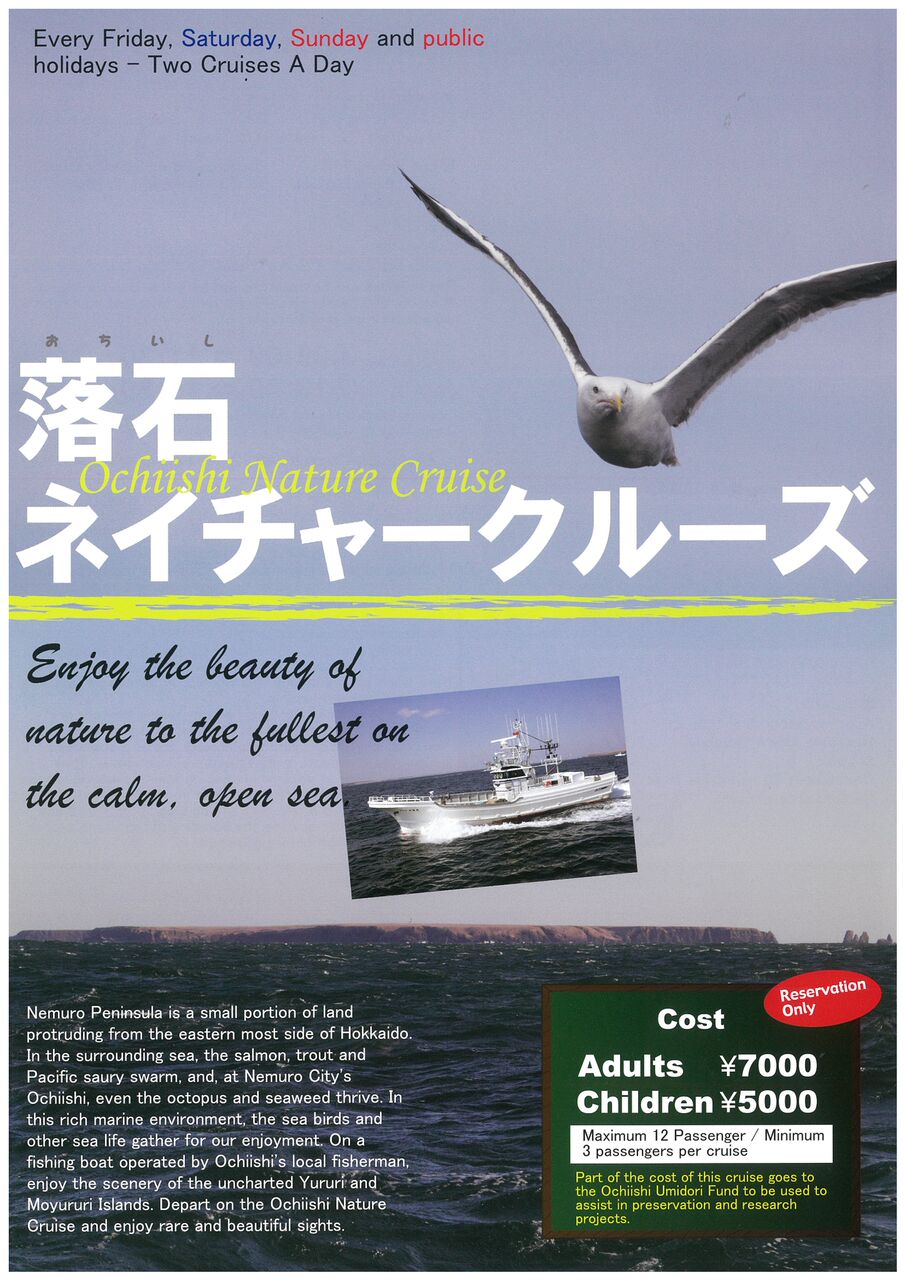 Official Website (Only in Japanese)
Images from Ochiishi Nature Cruise
Images from Easternmost Panorama Cruise
Bird Hides in Nemuro
Bird Hides are the huts in which you can watch the wild birds. The concept of bird hides was born in U.K.. It is possible to enjoy birdwatching without scaring wild birds by hiding and staying in the hides. Since Nemuro is one of the best areas in Japan to watch wild birds and we would like many birdwatchers and people looking for sightseeing to enjoy the "year-round" birdwatching, there are several bird hides in Nemuro City. You can enter the hides without fee, and anyone is welcome to use the hides.
Notes:
Please leave the hides after shutting all the windows.
Please bring the trashes with you. Don't leave them in the hides.
Bird hides are NOT the accomodations. Please do not stay in hides overnight.
No smoking in hides.
Some hides are locked due to prevention of crimes. Your understanding is highly appreciated.
Download the birdhide map from the following link: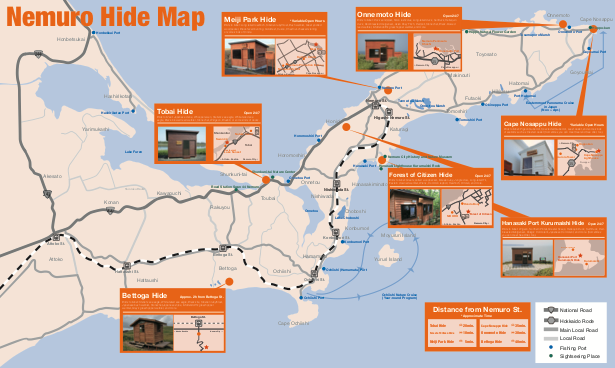 Bird Hide Map
Check out where the bird hides are in Nemuro.